Handwriting Analysis International Training
---

Nitin Shinde is A Certified Handwriting Analyst who has been trained and certified through the Handwriting University International Curriculum.

Nitin Shinde has the full approval and is authorized to train, mentor, consult, as well as sell and deliver the core curriculum of Handwriting University programs. There are only a select few authorized resellers and Authorized Trainers in INDIA. Nitin teaches local classes and supports students worldwide via Skype and live tutoring. He can even get you enrolled into the Certification Home Study Course. Plus, if you purchase the course from Nitin, you will get the exact same course as Handwriting University sells... and personalized mentoring throughout your education. Once complete, you can take your final exam and you can become certified through Handwriting University USA.

Call Nitin Today to get your handwriting analyzed, take a local course, enroll into the Basic (101) or Certification (301) Course. Plus, if you have never had your handwriting analyzed by a professional, you will want to hire Nitin for a comprehensive analysis of yourself, your spouse, and your employees.
Our Courses
Handwriting Analysis 101 - Live Seminar and Online Access to Training.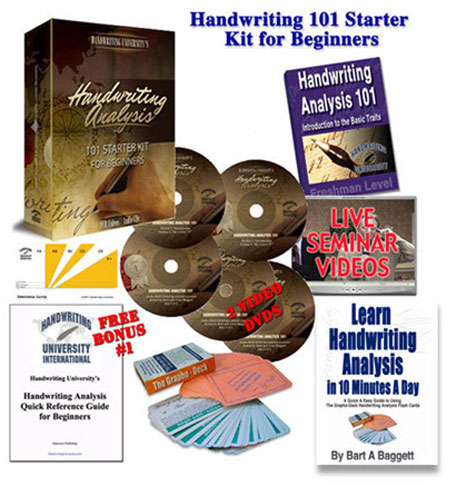 Learn handwriting analysis from your local trainer and access to the online videos.
The Handwriting Analysis 101 book
5 MOV file streaming seminar videos / CDS
Downloadable emotional gauge
101 audio book (3 hours) / CDS
The The Grapho-Deck Flash Cards
The Quick Start Beginners Guide.
Plus, if you are local, you can take this entire seminar in person with your local trainer: Nitin Shinde
Handwriting Analysis Certification Home Study Course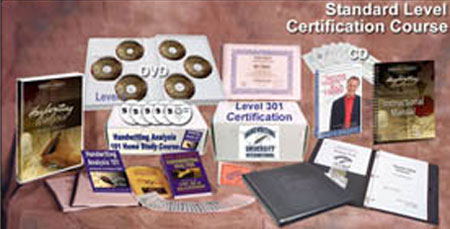 Consider enrolling now into Handwriting University's unique Handwriting Analysis Certification Home Study Course for fun, profit, and self-discovery. In each of the DVD & Live training lessons, you will be exposed to some of the most modern and powerful techniques in the field of personality and psychology. This knowledge will assist you in improving your own life, improving your relationships, and helping others. Plus, you can even change your handwriting to change your life. Every student gets personal coaching on how to best implement the Change Your Life in 30 Days Transformational Journal. All Certification students get direct one-on-one tutoring and training with Nitin Shinde when they enroll directly through